Back in 2014, when I was young and innocent, my feet were itching to travel abroad and leave my home country. At that time, I was on my 2rd year at university, and the best option to explore the world while studying was an Erasmus exchange program. I took it seriously and spend countless hours checking possible destinations: Italy, Spain, Greece, Czech Republic. One of my primary options was Alicante, as it seemed to be one of the best places to spend a few months away of home. What can possibly be better than living in a lovely seaside city, enjoying great weather, Mediterranean cuisine and low cost of living?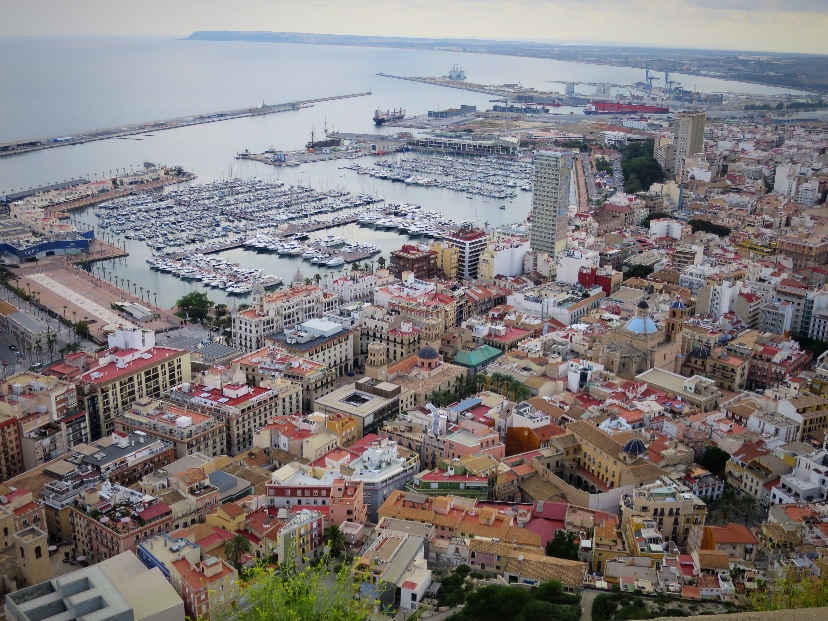 Life turned unexpectedly and, in the end, I chose a Greek city of Thessaloniki to spend my fist Erasmus semester. However, I haven't forgotten about Alicante, and 3 years later, in September 2017 when I ended up in Spain, I have chosen it as my holiday destination.
What can I say? I was expecting anything, but this.
Why?
Let's take a closer look at Alicante.
Town
If I need to describe it in one word, it would be "boring". As of now, Alicante is more of a modern fishing village than a city. Typical 3-5 floor block houses without any decoration hardly have any historical or architectural value. If you take a short walk outside of the city center, you will find plenty abandoned buildings, some of them in ruins.It seems that the city is slowly dying. Streets are clean, but still look quite poor. Here and there you can see a few stray cats. Nothing too much exciting. Anyway, you can find some rare exceptions.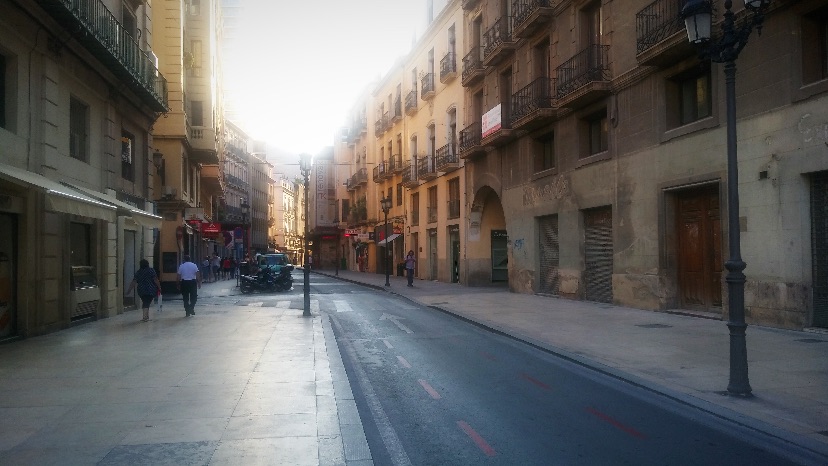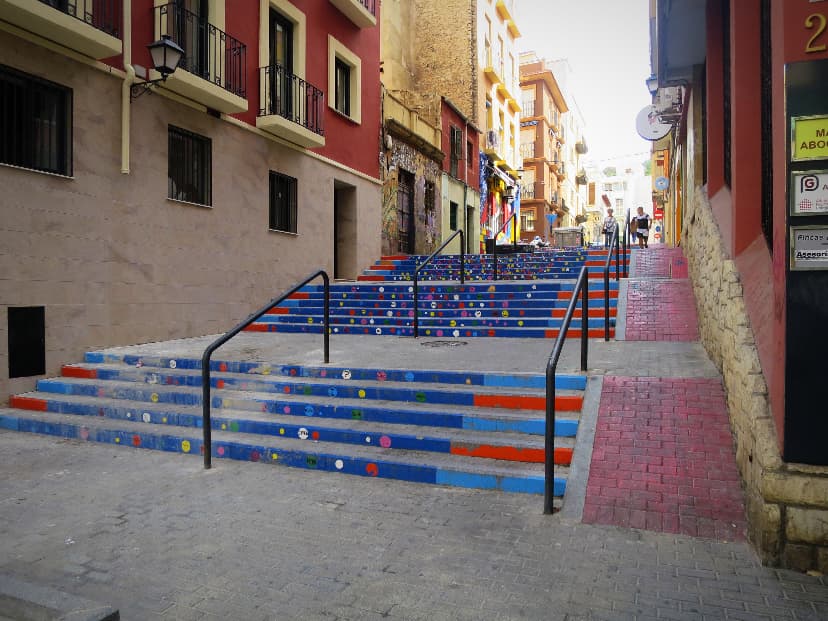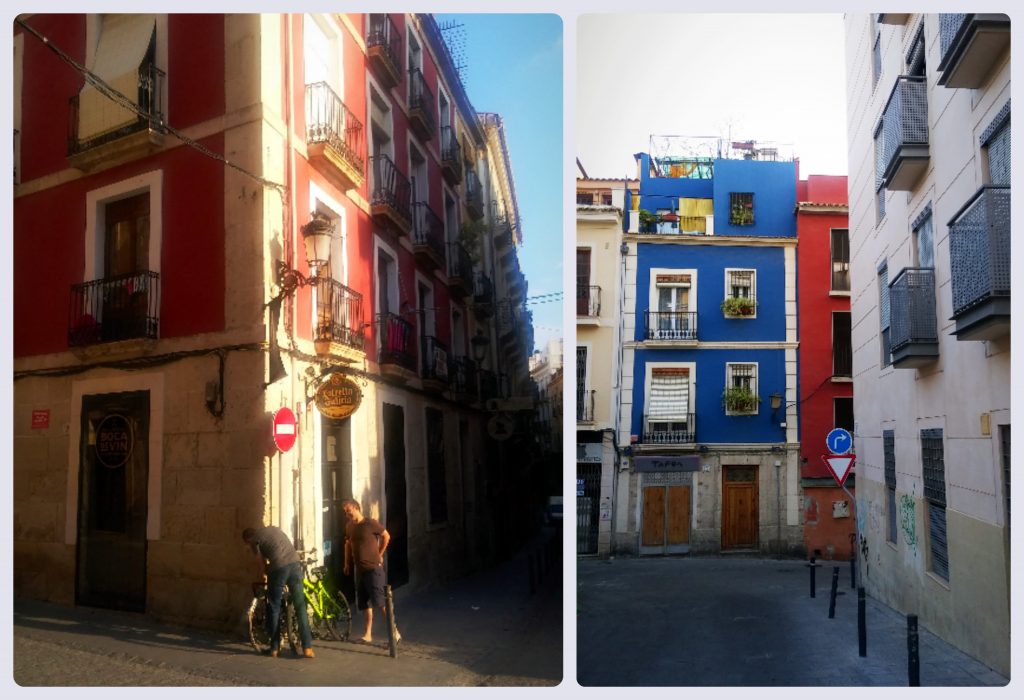 Restaurants and Bars
Restaurants are way too numerous, considering the size of the city. Prices are really acceptable, but often shown without a tax. For around 10 euro, in half of the places you can get the "menu of the day", which includes a starter, main dish, dessert and a drink of your selection. Note that offers are valid during daytime only.
While searching for a nice place to have a light and tasty diner we have traversed the whole downtown. Hostesses were attacking us from all sides and were so annoying that the only wish we had was to escape as fast as possible. It didn't help that the menu was basically the same everywhere, and we were not in the mood for paella that evening.
Ready to go home, we took a turn into a small street and found a little restaurant called "Dos en Plaza". It had just 2 tables outside, but looked really cozy, so we decided to give a try. And we didn't regret it! The chef did not only know how to cook a great meal, but also truly enjoyed it. He melted our hearts by whistling and singing while cooking for us. The result was outstanding, we have really enjoyed our cannelloni, lasagna and chicken salad. I am really glad that in Alicante there is a place like that.

I have seen a few more charming bars and coffee shops around the city. For a great Italian gelato go to Amorino shop, no doubt you will enjoy it.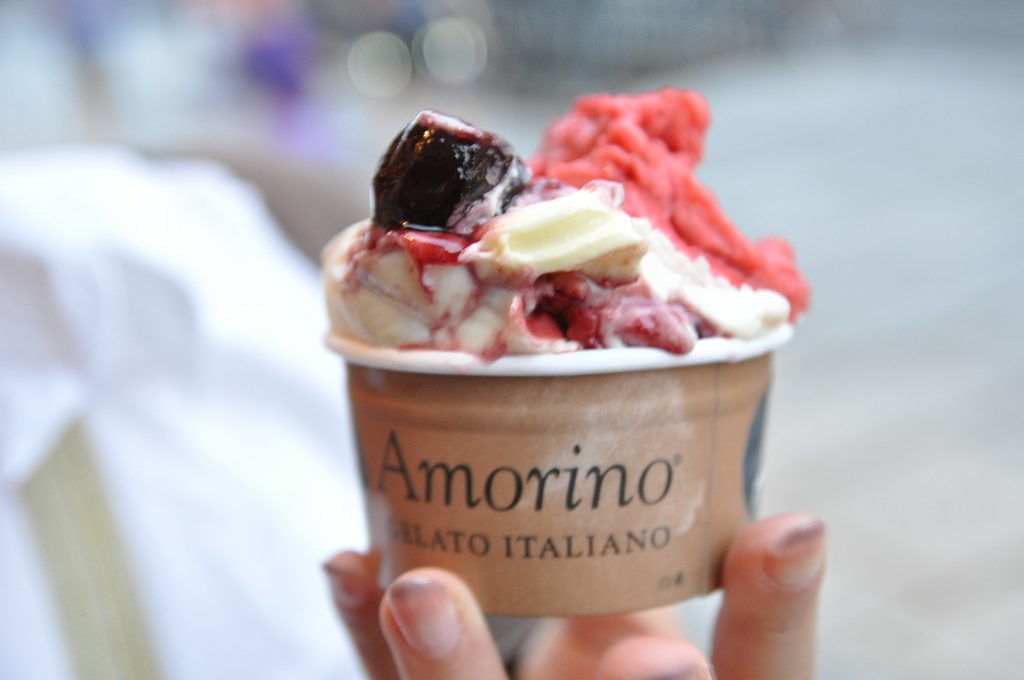 Shops
For some strange reason the city is full of shops, selling tasteless fancy dresses. I cannot really think of any occasion to wear this kind of an outfit, especially in city like Alicante. Most of shops are really small and, in my opinion, elderly-oriented. Haven't seen too much of a choice for teens or youth. Probably they don't stay long there.
Alicante beach
Alicante has 2 main beaches – Postiguet (city beach) and San Juan (less busy, located 30 min by bus from the city center). Postiguet is a beautiful beach with golden sand, palms and crystal-clear water, located right in the city center, on the foot of famous Santa Barbara castle. It is being cleaned very well and has some facilities such as sun beds, umbrellas, bathrooms and paid showers. On the other hand, it can be very crowded on the high season. In this case, go to San Juan beach, which has been awarded the Blue flag of European Union. It's the best spot for swimming, sunbathing and enjoying water sports.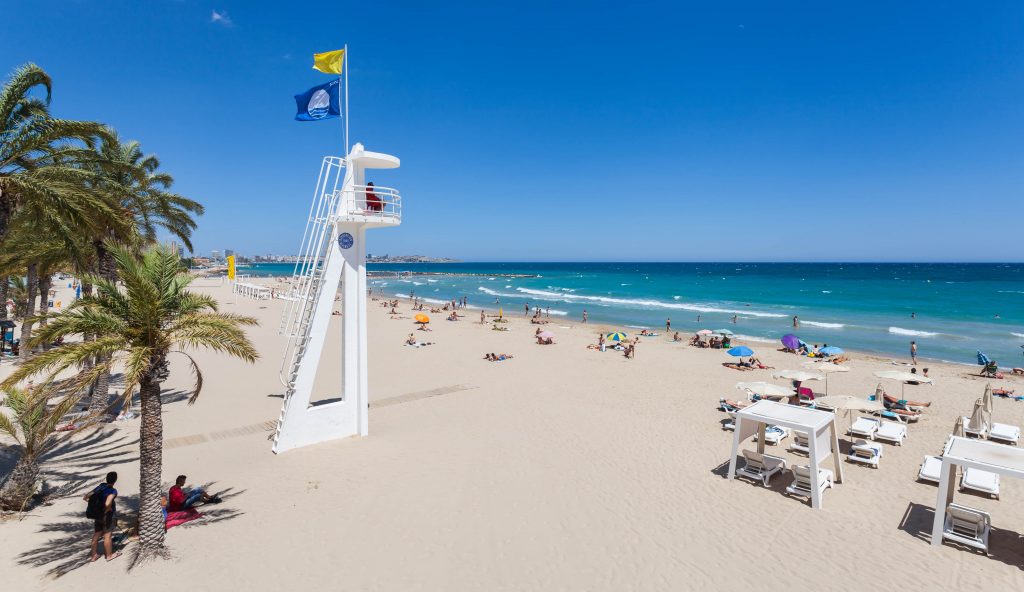 Overall, I have expected much more from Alicante. Even so, I have managed to enjoy my time being there, relaxing on the beach and visiting some places of interest.