Nestled on the top of the hill 50 km away from Milan, Bergamo is one of the most beautiful Italian cities, notorious for its rare and diverse architecture, centuries old squares and medieval streets.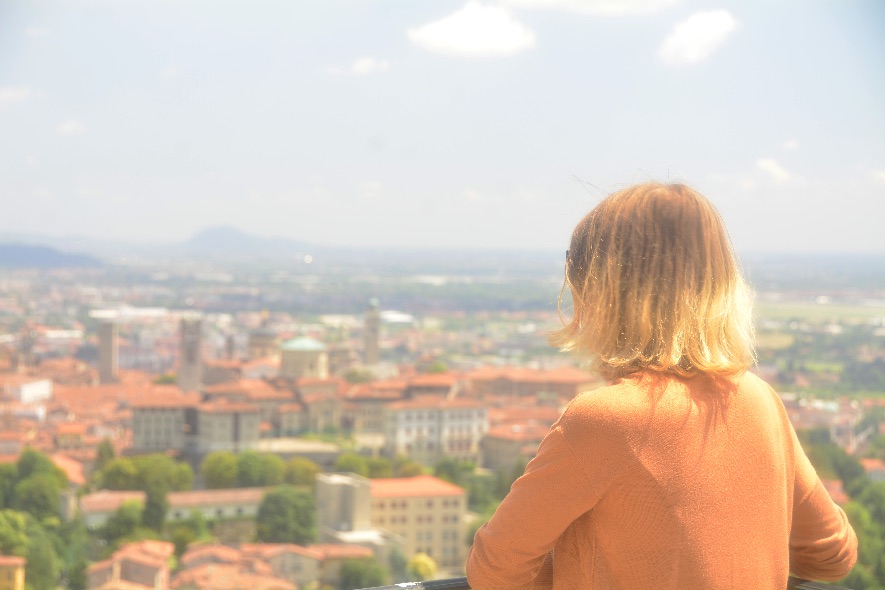 Undeservedly, it stays in the shade of its famous neighbor and is mostly heard of for its airport – Orio al Serio. Millions of tourists pass by every year, though most of them hurry up to visit famous Duomo, La Scala, and shopping Malls, missing this hidden gem.
It is a complete opposite of the bustling capital of fashion. Ancient, beautiful and cozy: that's what comes to mind when you think of Bergamo.  Long ago, the city was under the influence of Venetian authorities, which reflects in its architecture. The well preserved historical center makes you believe that time has stopped there. I constantly felt an ambiance of Middle Ages there. Even nowadays, surrounded by fortress walls, Bergamo appears to be living its own life, away from the hustle and bustle of the major cities.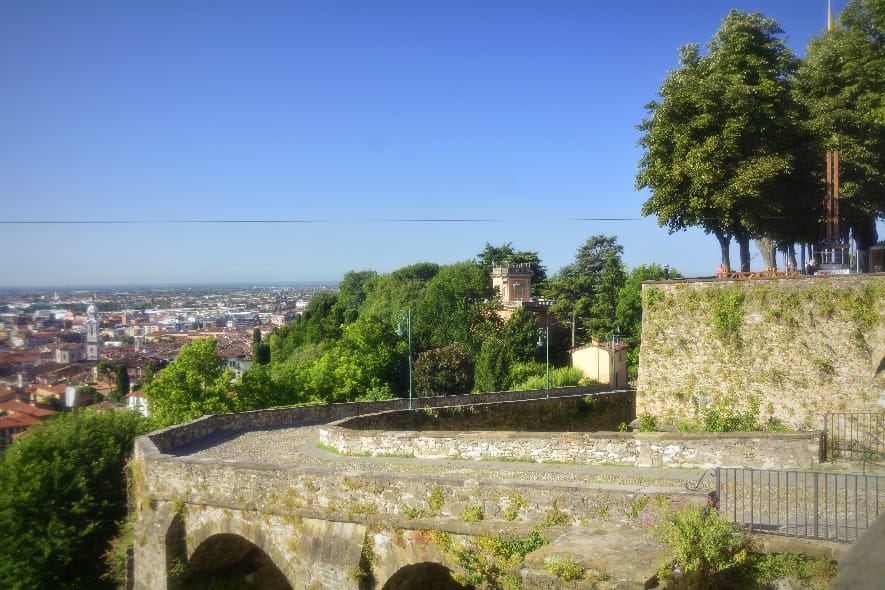 2 Part of Bergamo
The city consists of two parts: Citta Alta (upper town) and Citta Bassa (modern city). Both are worth paying a visit. However, if faced with a choice to attend only one, I would surely say that upper town is something you cannot miss. Citta Alta is a perfect equilibrium of complexity and sophisticated simplicity together with a magical charm of its surroundings.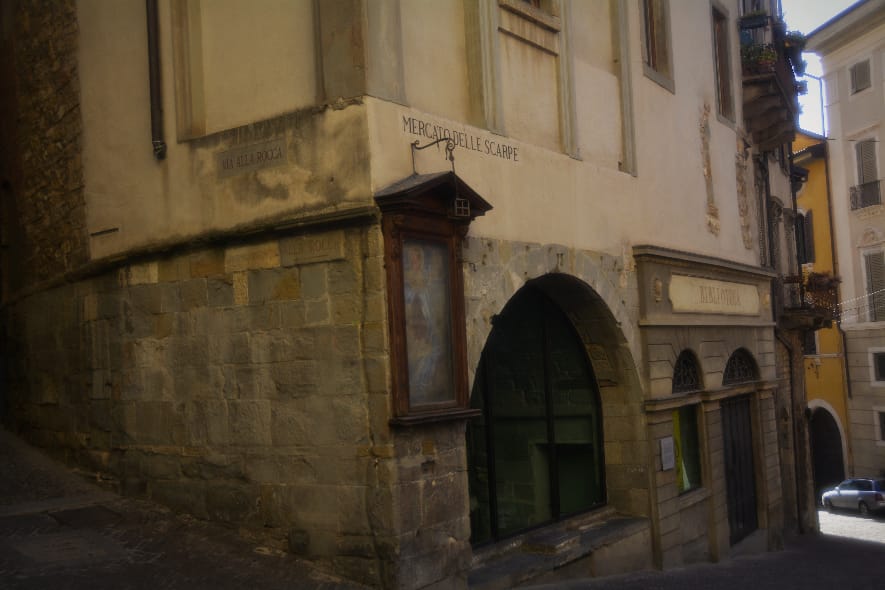 Even a Stendal once called Bergamo area "the most beautiful land in the world." It is indeed difficult to argue with that statement.  Especially when enjoying stunning views of a lower town and Alps from the ancient city wall.
Things to Do in Upper Bergamo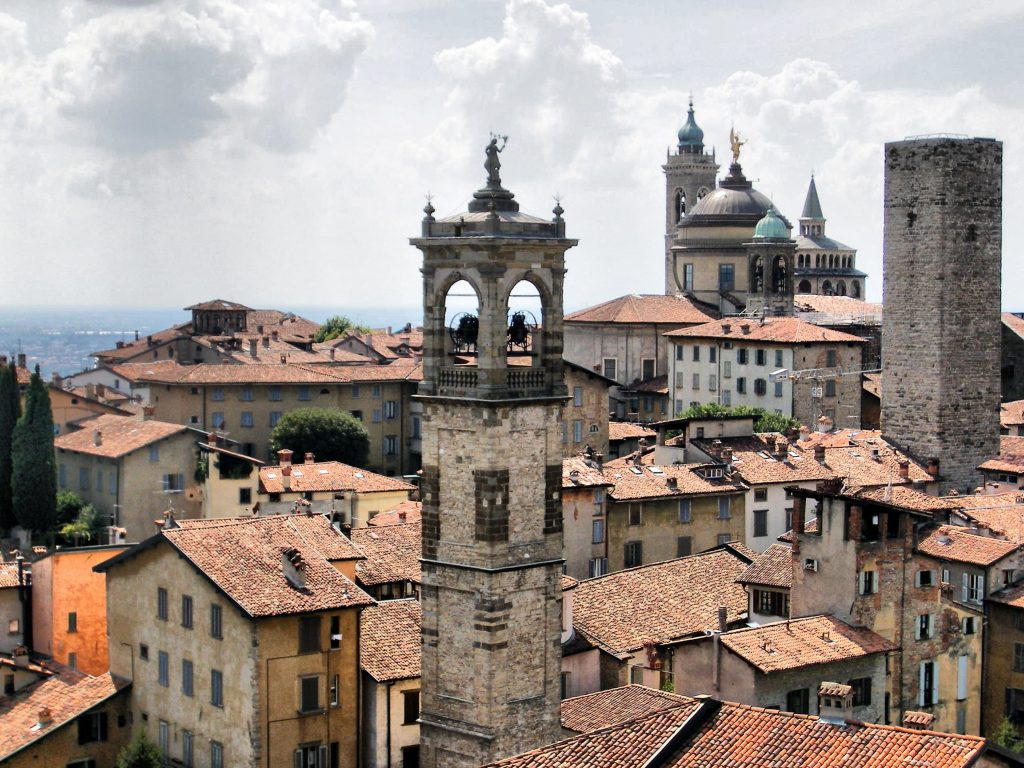 All main attractions of the city are close to each other. Take a walk down the narrow, paved streets, and enjoy ancient sights of the medieval town. Once you reach Piazza Vecchi square, you will find yourself among the "gems" of Bergamo: Cathedral, Church of Santa Maria Maggiore, Capella Colleone and an observation tower. Both from inside and outside these look very impressive. It is unbelievable, how many years were spent building and decorating each of the churches. Art and architecture masterpieces are so numerous there that you would need days to see every single one: carved marble columns, elegant portals, fantastic mosaics, paintings and huge gobelins with religious scenes.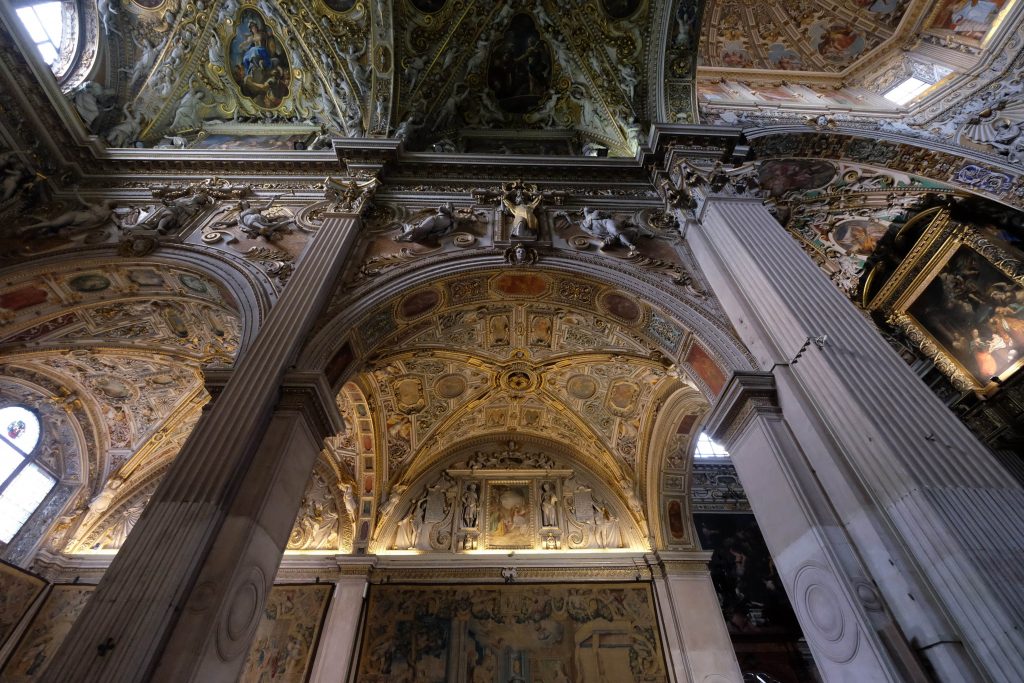 Food
If you happen to find yourself hungry, many excellent local restaurants and bakeries tempt locals and visitors with smells of freshly baked pizza and cake. I wasn't able to resist myself. So I ended up eating a few slices of pizza with mozzarella and rucola, which were really tasty. If you love truffles, there is a great shop around, selling various truffle product. Note that they also making product tasting for free on top of that. If you always wanted to try truffle, don't miss your chance! By the way, all little shops look incredibly cozy; and you won't be able to find two alike.
Right after visiting the main sights, my friend and I stopped at the famous sweet shop to eat an enormously sized Italian gelato. That's what I need on a hot summer day! I didn't risk trying traditional sweets made from polenta, even though I like the look of it.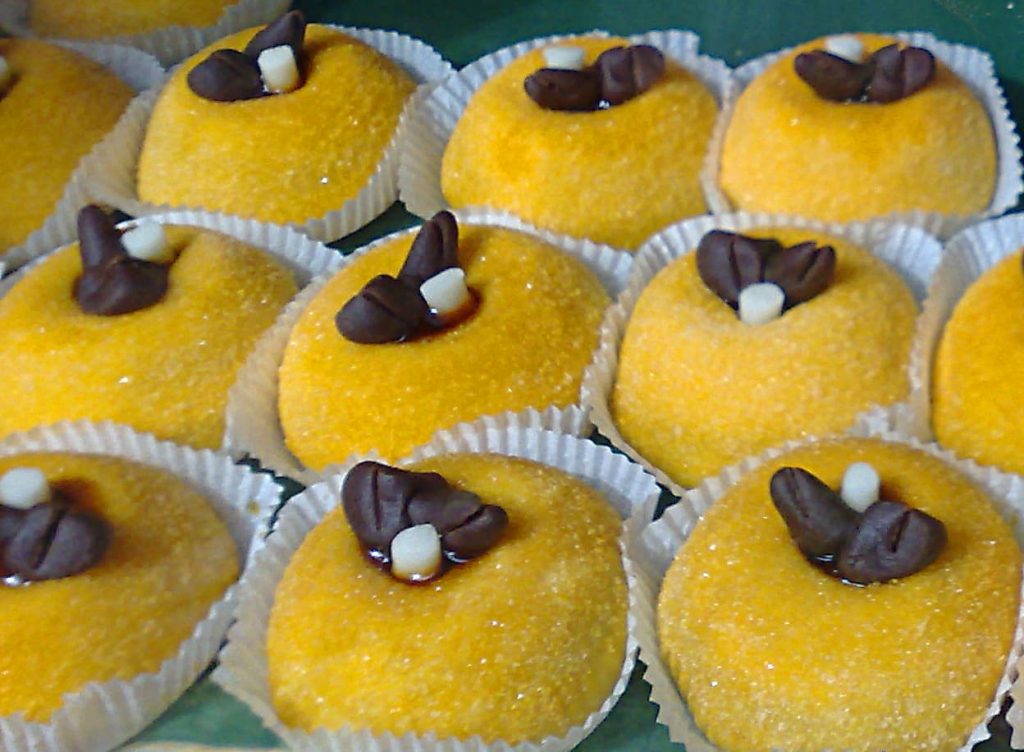 Castle
Just a few steps from a gelateria, we caught a funicular to the top of the hill.
Few minutes later we were already next ti to San Vigilio castle. To be entirely accurate, not much left from the castle itself. It's only a tower and medieval walls, surrounded by a pretty garden, where we took a rest. Our visit was more than enjoyable thanks to the fantastic views of the surroundings and fresh air.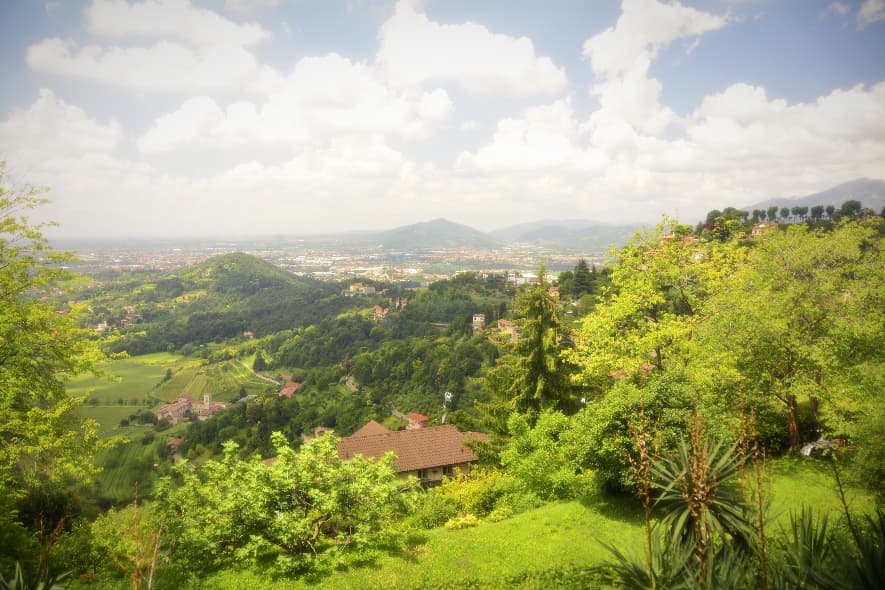 Bergamo, you will be missed!