I am writing this story to pay homage to the fantastic moments of happiness I had this year, for all the crazy adventures, countless experiences, ups and down. It's been a great year! 365 days spent living abroad, learning new things, exploring, having fun and meeting all sorts of people. December was short but rich with precious moments. First of all, I had a work anniversary – 1 year since I started, which is my record by the way. Second, I found the city of my dreams — Porto (I promise to be back!). Third, I have continued celebrating Christmas in unique ways, as I never did before — it is four times in a row as of now. Fourth — I finally made it home, where I successfully gained 3 kilos in few days. And last, after a long break, I went hiking. I didn't expect this hike to turn out to be one of the most beautiful experiences of 2017. It made me feel more free, alive and connected to nature than ever before. The rest of the article is about that particular hike. Preparation for the trip from Villanova to Sitges started in the early morning.
I packed a few things, found my old sneakers, bought a big bag of mandarins and the ticket to the city I had no idea existed a week ago. Approximately 40 minutes later I found myself in Villanova. At that point, I found out that Villanova, or Villanueva Y Geltru, is the 3rd largest port city in Catalunya. On that Sunday morning, the peaceful streets of Villanova were almost empty. Here and there, a few people were drinking their morning coffees. I stopped by a little bar to take a slice of strawberry cheesecake and then continued on my way. Clear winter sky and first golden rays promised a great day.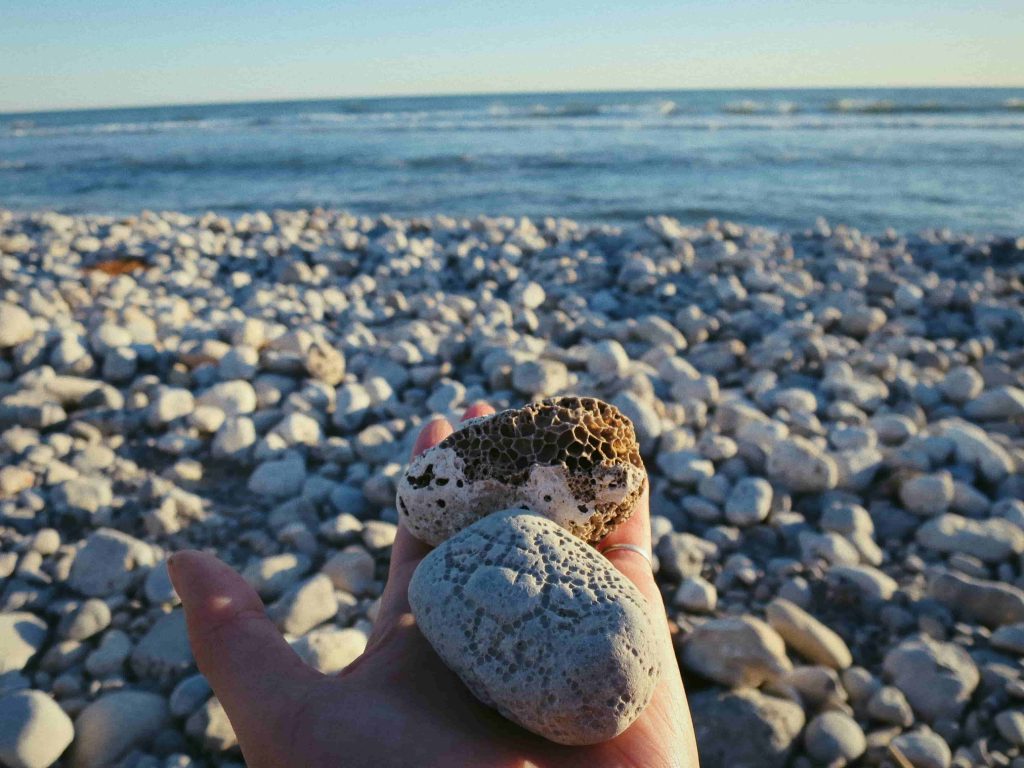 Beach
One of the narrow streets leads me to the sandy beach, where the trail from Villanova to Sitges begins. Such a stunning landscape! I could spend hours looking at the waves gently washing the apricot color shore. Bringing calmness and peace to my mind, sweeping me away from all the worries. After some time playing with sand and watching white foamy waves softly crashing against the rocky beach, I finally moved on.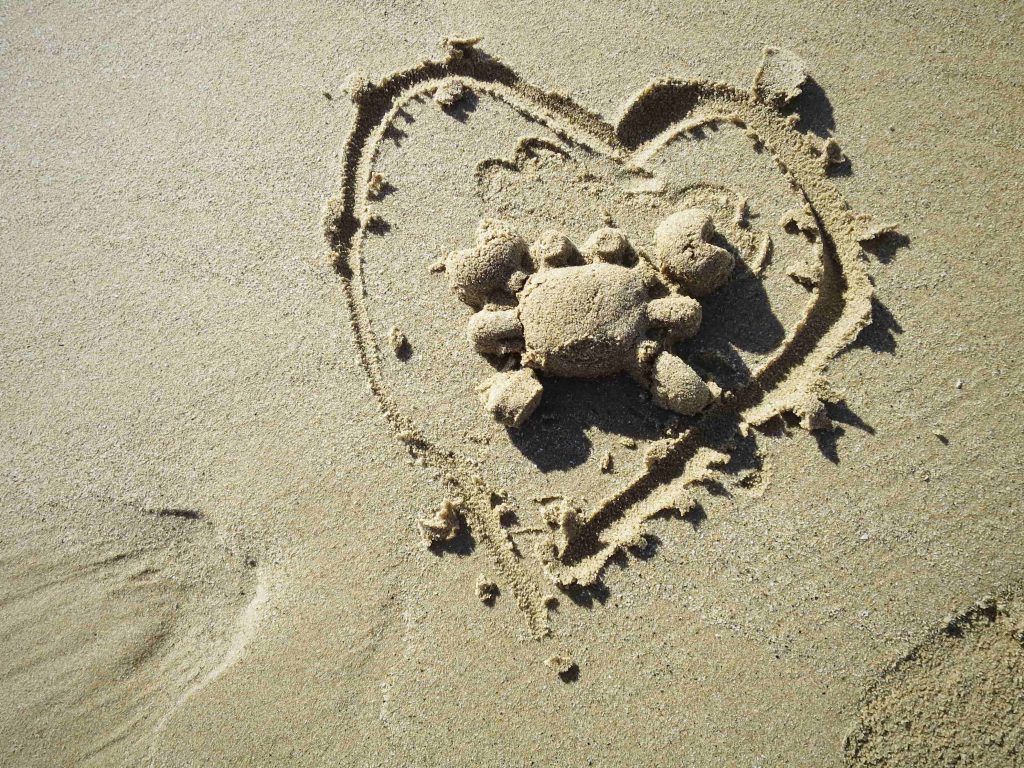 Walking from Tarragona to Sitges
As soon as I reached the peak of a nearby hill, I was rewarded with the awe-inspiring view of the Mediterranean coast. Every single turn and step was magical. Due to diverse vegetation, the air was rich with the sweet fragrance of wildflowers, grasses, and pines. Evergreen leaves were glowing in winter light.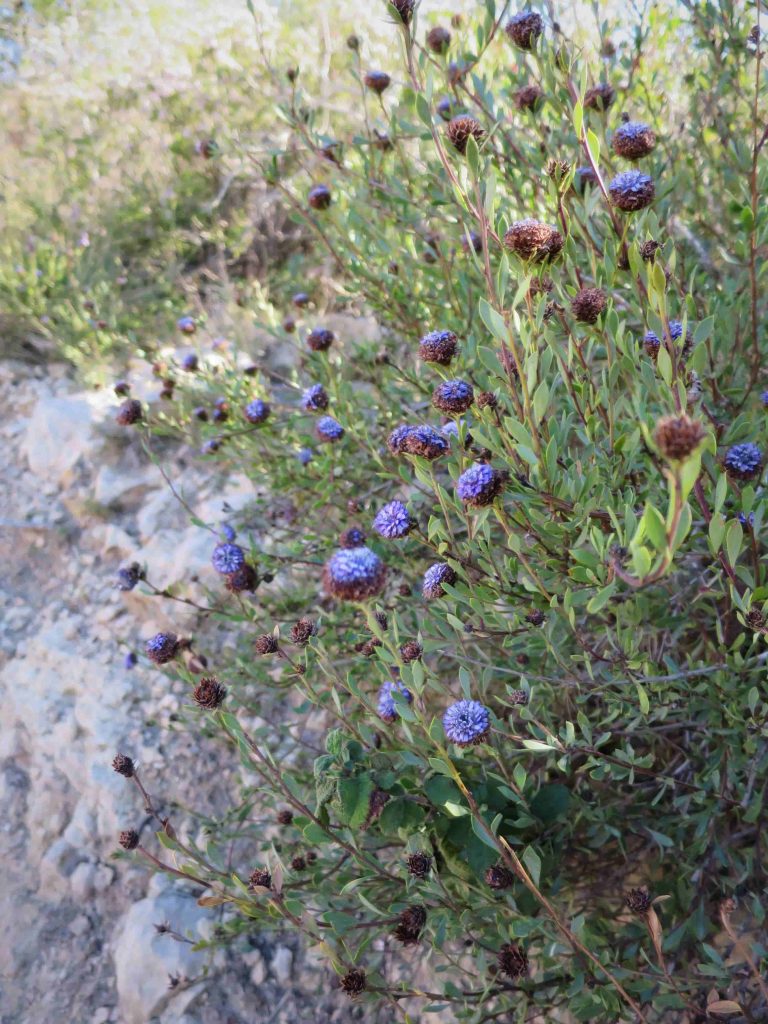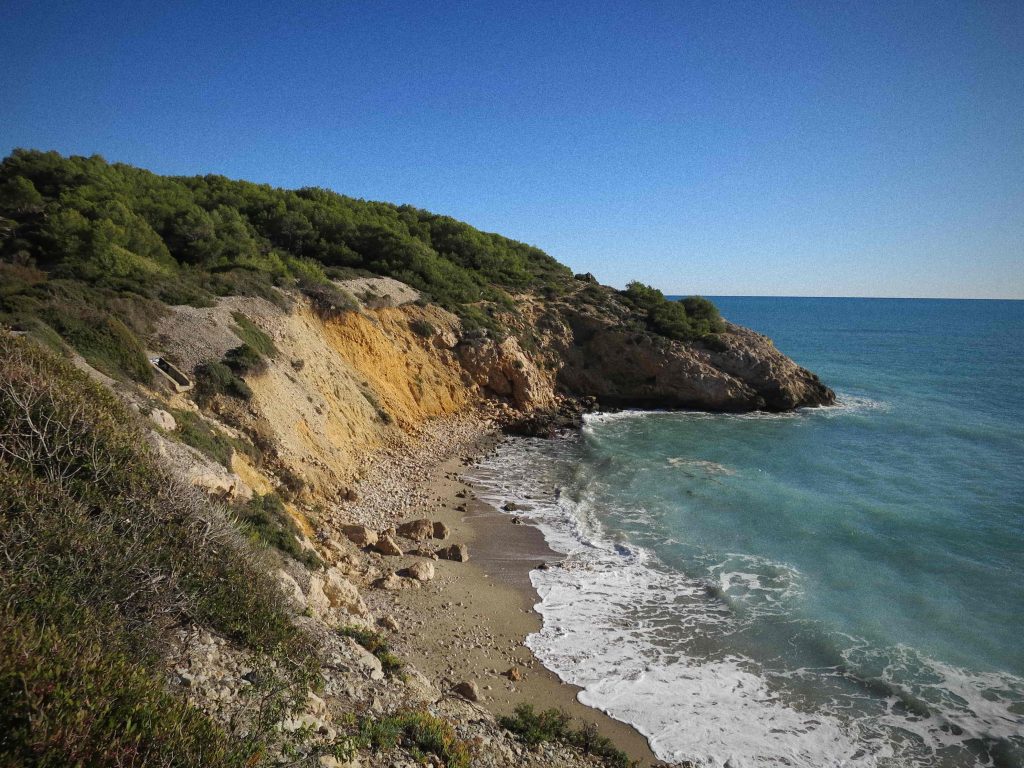 Squinting in bright sunlight, I was enjoying the beauty of the surroundings. Emerald smooth waters and sun melting in the sky reminded me of a divine painting. I was feeling happy and re-charged with fresh energy.
Trail from Tarragona to Sitges
The trail system connecting Villanova and Sitges is advanced, open and available to everyone. I was expecting some difficulties with my footwear, but luckily the path was excellent and extremely easy to follow. There are no steep or dangerous points and no need to carve through the wilderness, which makes the experience even more pleasant. The trail is suitable for both old and very young nature lovers.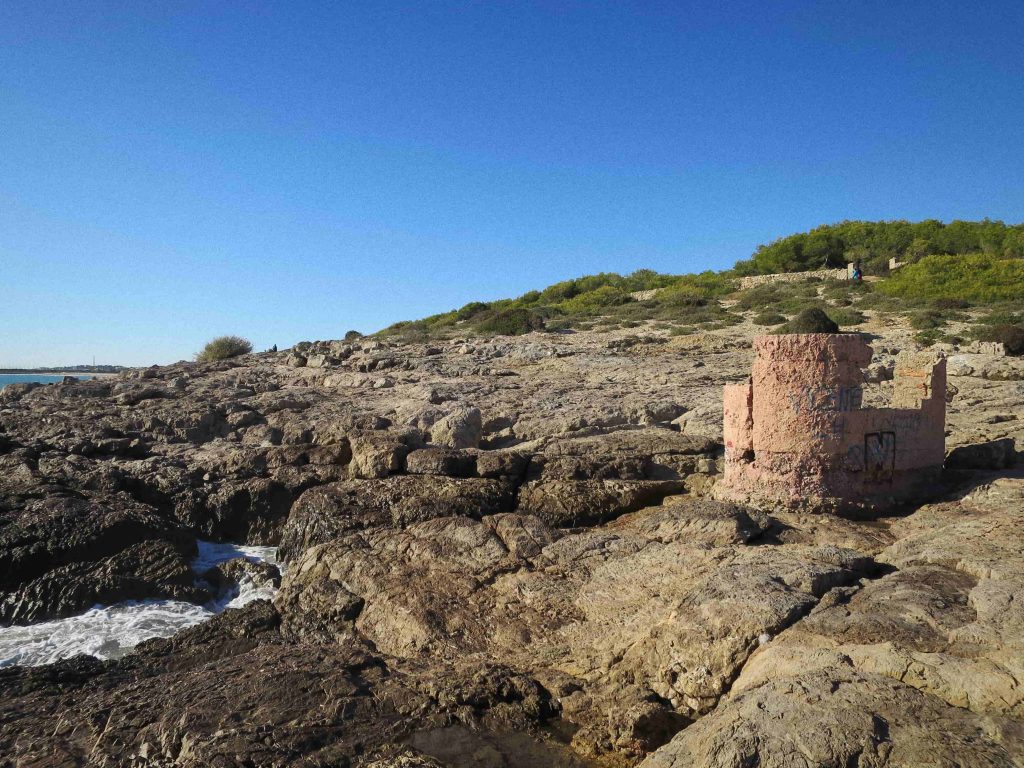 Finding camper of Happiness
When entering Sitges, I found a camper of Happiness and immediately fell in love with it. It stands there as a symbol of freedom, happiness, simplicity, and unity with nature. I was looking at the little garden behind the camper, a kettle on the table, a boat and two longboards, trying to imagine owners of this little paradise.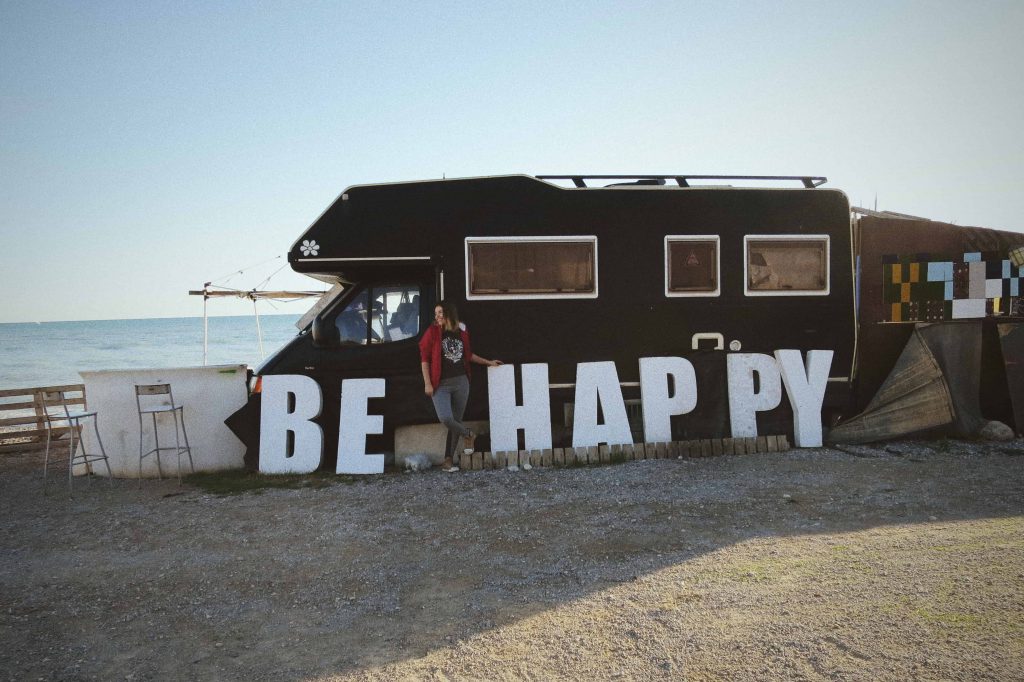 Every single detail was perfect. My imagination drew a scene of a beautiful hippie couple swimming in the sea early in the morning, just on the brink of dawn. I am sure that whoever lives there is a happy person. I took a last look at the camper to commit it to my memory. You will be missed!
I was finishing the last part of a trail with the red-orange glow seeping over the horizon.
I was 100% happy!