Crespi D'adda, an unusual destination, and probably the least known Italian UNESCO heritage site. I wonder how many of you have ever heard of this unique and a bit mysterious village in Bergamo area – probably not many. And that's not a surprise; you won't find it in the guidebooks and lists of "must see in Italy." In my humble opinion, there's a good reason for that –  Crespi d'Adda is more peculiar, rather than beautiful or breathtaking. But let's start from the beginning.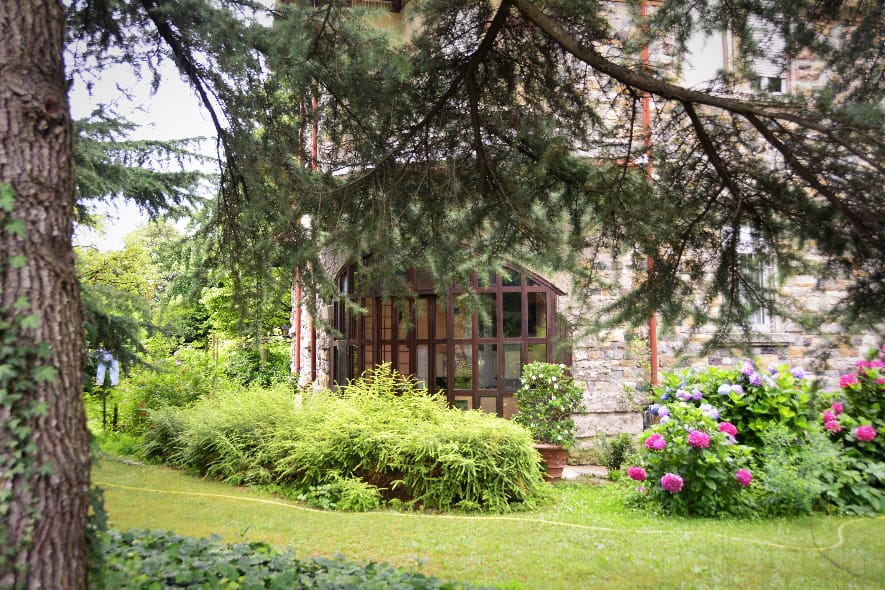 History Of Crespi D'adda
On my way there, a friend of mine has told me that a place we are going to is far from being ordinary, even though at first it might not seem so. What makes Crespi D'Adda special, is not its looks, but rather its history. Back in 19th century, the family of Crespi decided to build a cotton mill and weaving factory in the province of Bergamo. However, the project quickly became much more than just a factory: they decided to create an industrial heaven, and so they did. To meet workers' needs and desires.
Life in Crespi D' adda
Crespi family built an entire city – a place, perfect for working and living. In fact, it was the first town in Italy to get a modern public lighting, on top of other facilities such as the clinic, school, church, shops, library and theatre, and even a swimming pool with hot showers. Instead of massive blockhouses, Crespi built single-family houses with beautiful gardens to make workers feel more comfortable and motivated. Houses have been constructed in such a way so that you could see subordination hierarchy: the higher position a worker had, the more beautiful his family house was.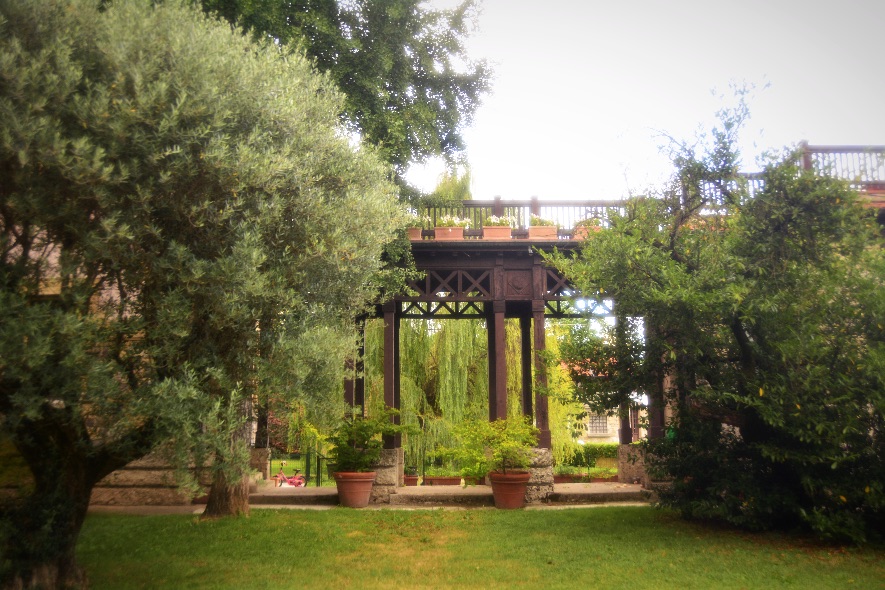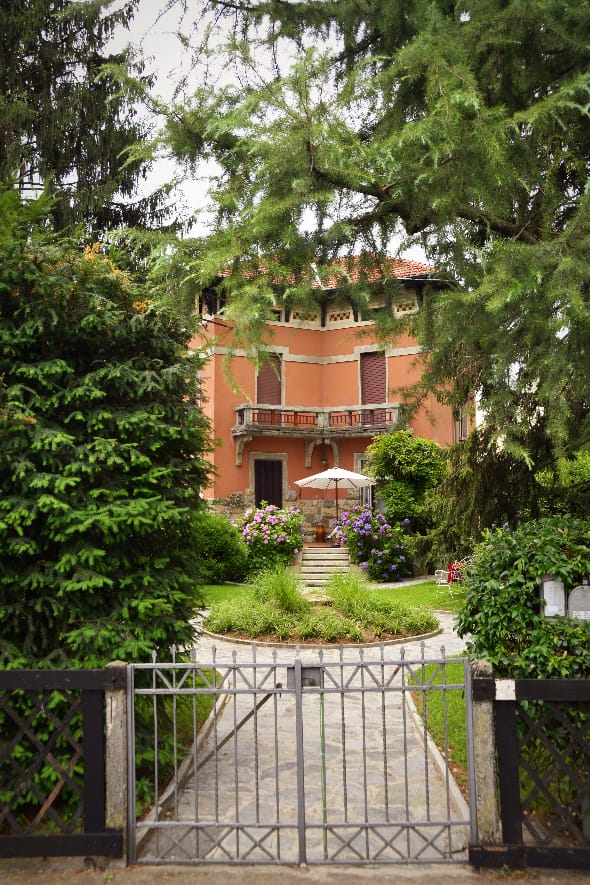 Since Crespi D'Adda is UNESCO heritage, most of the buildings didn't change much during the years and look gorgeous even nowadays.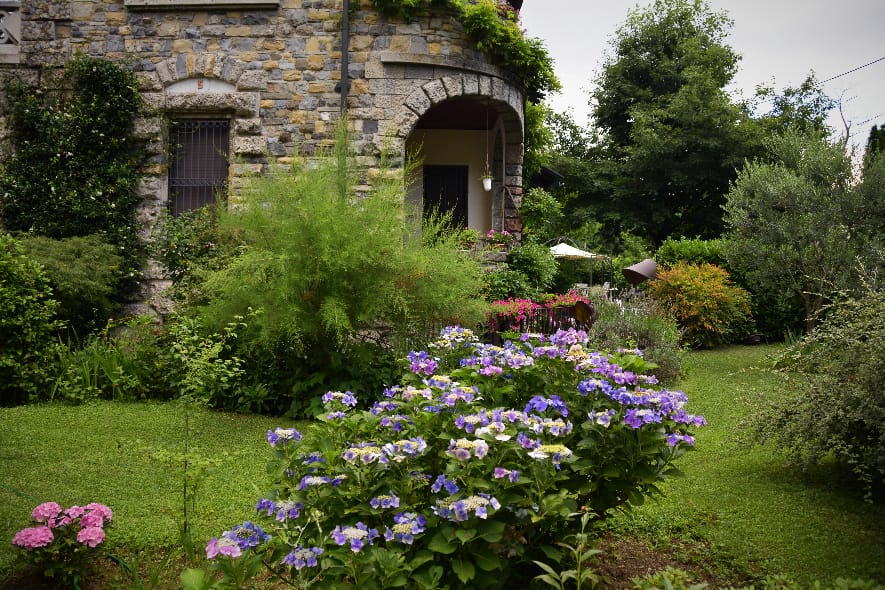 An interesting piece of trivia is that those houses are occupied by the descendants of people, who used to work here. We have spent some time strolling around the streets of the city, looking at houses and beautiful idyllic gardens. The only modern detail you can see is the swimming pools. Those are of all shapes and sizes in almost in every yard. Who knows how does it feel to be born in a city like that? It might seem similar to living in the museum, or as my friend noted – being a part of a "Truman Show."
Factory work
Even the cotton factory itself resembles a museum, rather than an industrial building.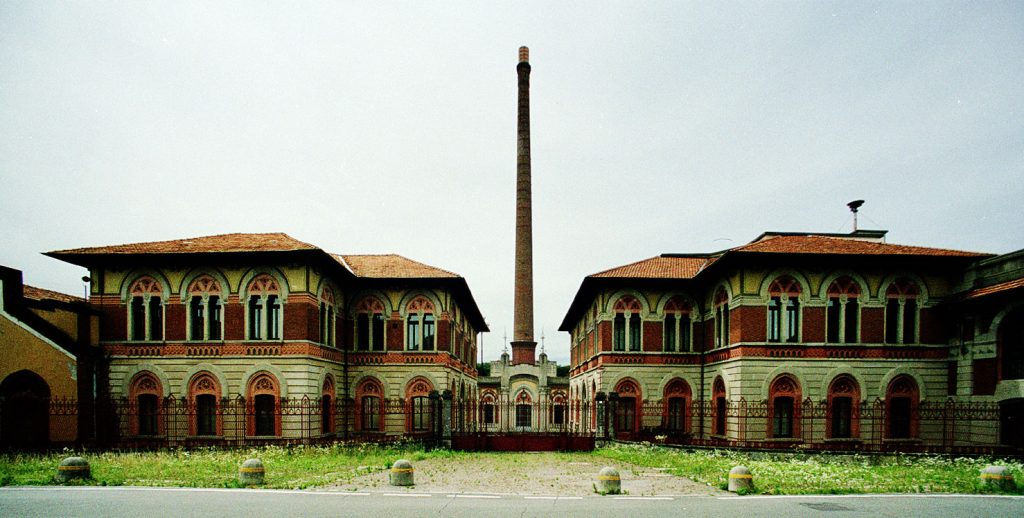 Designed by Ernesto Pirovano, the building combines the style of Art Nouveau and eclecticism, with some elements of renaissance and Gothics. Crespi family itself used to stay in a huge Middle age style castle not too far from the factory. What about the rest of the citizens?
While parents were working, kids were attending a free school and were provided with all the necessities, starting with pens and exercise books, and ending with free meals. Gifted children were supported and given a chance to continue studying in bigger cities. Consider the fact it was the 19th century! Being in 21st, we are still not able to provide a free education for every kid. And it was an even bigger deal back then.
Cemetery
The most unusual thing in Crespi D'adda is its monumental cemetery, which reminded me of the temples in Asia.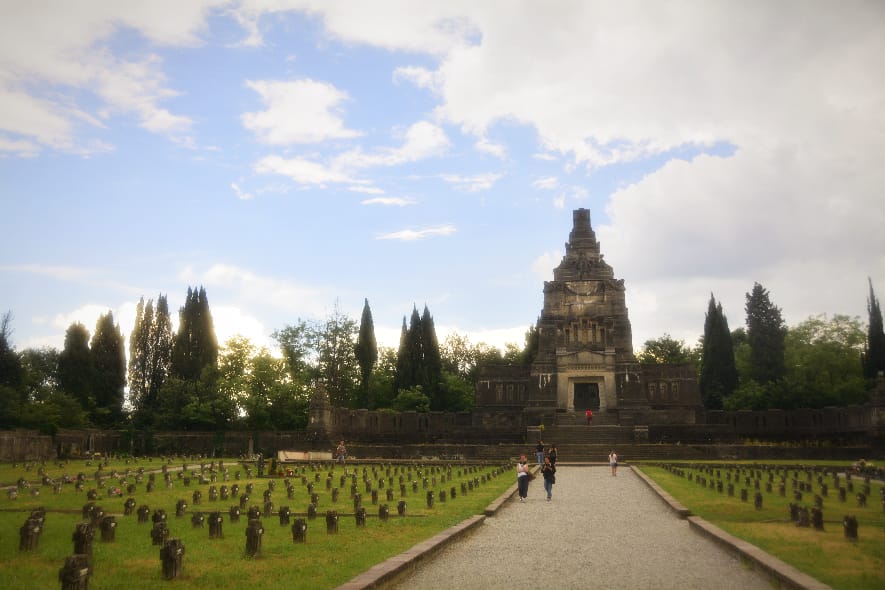 I would say it is a bit unusual for Italy of that time. A massive Crespi family mausoleum is shaped like a pyramid and looks impressive. Some people claim that monument symbolized Crespi unity with workers and, at the same time, shows a hierarchy. After a short visit, we came back to the main square to sit in a beautiful pine park. Life was going on; children were playing, teenagers laughed loudly, someone was walking a dog. Isn't that how utopia looks alike?